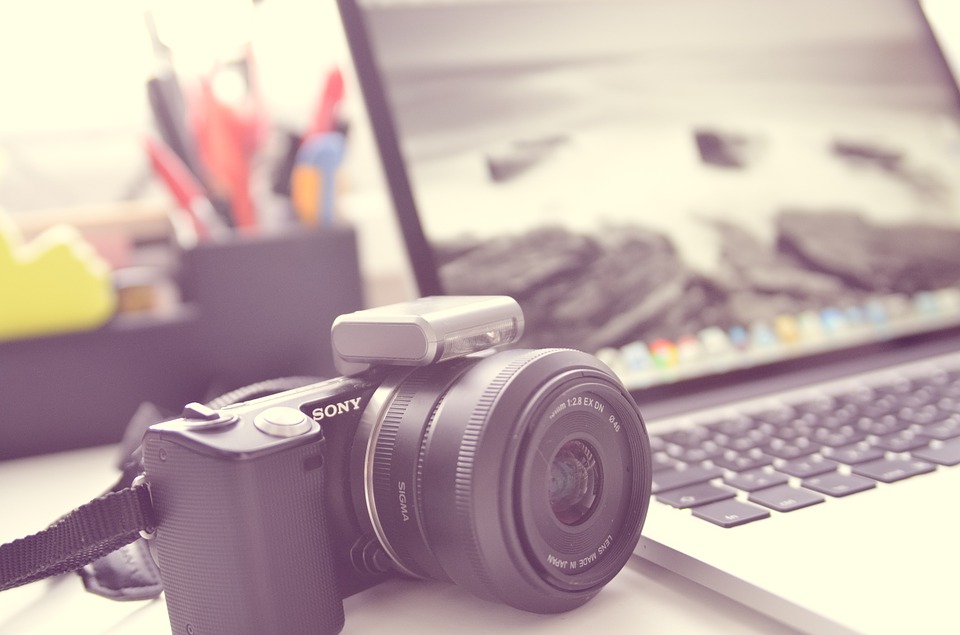 English version
Updated on: September 18, 2017.
Welcome! Thank you for visiting Latina Seattle (referred here as "LS", "we", "our", or "us"). This page is to help inform you and explain our online information practices regarding the collection and use of the information you provide or submit through forms, tools, applications, services or other third party solutions integrated feature in our website www.latinaseattle.com (collectively, the "Site"). The site is owned and operated by Empresa Millonaria a business registered in the city of Seattle in Washington state.
1 – Scope and Consent
When you use this site you consent to the privacy practices described in this Policy and as may be further modified from time to time by us. You are encouraged to review the Policy whenever you visit the website to ensure that you understand how any personal information you provide will be used.
By using the Site, you expressly consent to our collection, use, disclosure, and retention of your personal information as described in this Privacy Policy.
2 – Information We Collect
2.1 Registration and application information.
Please be assured that we do not collect personal information from you unless you provide it to us. This means that you can visit the Site without telling us who you are or providing us any other personal information about you (e.g., name, email address, phone number, mobile telephone number, and/or physical contact information). If you register for an account with us, or fill out an application form, (including through third-party login credentials), you choose to give us your personal information and are not anonymous to us. When you register an account, create a profile, purchase products or services, fill a form to publicize any type of listing available to you, or otherwise engage with our Site, you may provide personal information – and in specific cases you have to opt whether or not you want us to share part of that information publicly (e.g. name, phone number, and email) for people to contact you.
2.2 Information to Respond to Your Requests.
You may receive our newsletters and/or other communication, if you subscribe to us, or send us an email, in which cases you give us your personal information to stay in touch. You can can opt-out by sending us an email to [email protected] telling to opt you out from our lists. You can also use this email to request deleting any information, data or content you shared and publicized with us.
2.3 Social Media Information.
In the cases we offer sign-in services that allow you to use third-party login credentials (e.g. Facebook, Google Plus, LinkedIn, Twiter and others) to access the Site, you understand that you may be allowing us to have ongoing access to certain information stored on those social media sites – all those websites let you know what information may be gathered and shared with us. The information we have access to from the third-party social media websites varies by website and is controlled by your privacy settings on that website and by your consent. Much of that information may be passed to analytics providers and advertising partners using cookies and tracking technologies. Please see our Cookies and Tracking Technologies Policy section for information including your choices in relation to these technologies. We may collect, use and store information from these social media websites in accordance with this (our) Privacy Policy.
2.4 Information with Other Sources.
The information we collect may be combined with information from outside records and reports (e.g., navigation information, demographic information, and/or any additional contact information) that we have acquired in accordance with the law.
2.5 Content You Post and is Associated With Your Personal Information.
The Site gives you an opportunity to provide us with information regarding your comments, opinions, concerns, and/or reviews, that are viewable in the online community and to our users. Also, your profile may contain a photograph or other information that identifies you. The overall content you post and recommendations you make may provide information about your beliefs to us, as well.
2.6 Technical Usage Information.
When you visit our Site, we collect usage information sent to us by your computer, mobile, or other access device that tells us how you are using the Site («usage information»). We use tracking technologies (including web beacons/GIFs, embedded scripts,) to collect usage information.
During some visits we may use software tools to measure and collect session information, including page response times, download errors, time spent on certain pages and page interaction information.
In general, as you browse the Site, our web servers collect information about your visit, but not about you personally. We can monitor statistics containing information about the quantity of people visiting our Site, pages people see on the Site, domains from which our visitors came from, and which browser or devices are they using to visit the website. None of this information is associated with you as an individual. We use these statistics to improve our Site, to monitor its performance, and to make it easier for you and other visitors to use. As an example, if you become a registered user or pay for a service or product we offer, we may use information about your visits and transaction to serve you better.
Our goal is to collect and use only that information that we think is required for our legitimate business interests, in order to better understand your interests and improve your experience of using the Site.
3 – Uses and Retention of the Information We Collect.
3.1 To Operate Our Site.
We use the information collected to respond to your requests, provide you customer service or direct support (e.g., to resolve disputes, fix errors with your information, update listings, offer services or guide you through the Site in general), personalize your experience by providing strategic and meaningful content on the Site – including targeted advertising of most interest to you -, improve the overall Site, and provide you with a safe, efficient, and customized experience.
3.2 To Prevent Fraud.
We use information from the Site to prevent, detect, and investigate fraud, security breaches, potentially prohibited or illegal activities, and enforce our Terms of Use.
3.3 To Communicate With You.
We use your information to contact you, to maintain the Site, your data, any account you may have created with us, to comply with your stated communication preferences, to provide other services requested by you, as described at the time when we collect the information from you, to send you marketing communications, community news, or to contact you for other purposes authorized by law.
We retain information as long as it is necessary and relevant for our operations – Up to one year.
4 Disclosure
Information collected on the Site may be shared with:
4.1 Service Providers and Other Third-Parties.
We may disclose your information to service providers under contract who help with our business operations (such as, but not limited to, fraud investigations, advertising, site analytics and operations).
4.2 Legal and Law Enforcement.
Law enforcement, governmental agencies, or authorized third-parties, in response to a verified request relating to a criminal investigation or alleged illegal activity or any other activity that may expose us, you, or any other Latina Seattle user to legal liability. In such events, we will only disclose information relevant and necessary to the investigation or inquiry, such as name, city, state, zip code, telephone number, email address, user ID history, IP address, fraud complaints and anything else we may deem relevant to the investigation.
4.3 Other Entities with Your Consent.
Other third-parties to whom you explicitly ask us to send your information (e.g. when consenting for a specific service offer through our Site). On the Site, you may have opportunities to express interest in or register for other services offered by third parties we are affiliated, associated or in any case related with. If you do, we will provide information about you to those third-parties, or parties working on their behalf, to implement your request.
4.4 Ad Networks.
On the Site, we may work with third-parties to serve advertisements, and to provide us with data collection, user response measurement, site analytics, and other critical online reporting that assist us on delivering relevant marketing messages and advertisements. These third-parties may view, edit or set their own tracking technologies/cookies. The use of these technologies by these third-parties is subject to their own privacy policies and is not covered by this Privacy Policy.
4.5 Information You Share on the Site.
If you post information or any content such as photos, comments, or participation in online forums or communities, or when you interact with our Site through social media sites, plug-ins or other applications, depending upon your privacy settings, this information may become public on the Internet. We cannot prevent or control further use of this information. You can control what data you share through privacy settings available on some social media sites. Please refer to those third-party sites' privacy policies and terms of use to learn more about their privacy practices, which we do not control.
5 – Your Choices
You can control how and when you want to receive notifications from LS on the Site by following instructions within the notices that appear on screen or the email you received. To opt-out from LS marketing communications or newsletters, send an email to [email protected] requesting such action.
6 – Cookies and Tracking Technologies
When you visit the Site, we and our business partners may use cookies and other tracking technologies for a variety of purposes and to enhance your online experience.
A few additional important things you should know about our use of tracking technologies (e.g., cookies, HTML-5 stored technologies):
There are certain features available in our Site only through the use of tracking technologies.
We use both session and persistent tracking technologies. Tracking technologies (e.g., cookies) can either be persistent (i.e., they remain on your computer until you delete them) or temporary (i.e., they last only until you close your browser). You are always free to decline tracking technologies if your browser permits, although doing so may interfere with your use of the Site.
We may encode and protect the tracking technologies that Latina Seattle sets, so that only we can interpret the information stored in them.
You also may encounter tracking technologies from third-parties on certain pages of the websites that we do not control and have not authorized. (e.g., if users integrate scripts into pages, comments or other sections created by them.)
You may encounter tracking technologies/cookies from our third-party service providers that we have allowed, and are affiliated to, on our Site to assist us with various aspects of our Site operations and services, such as Google Analytics.
7 – Accessing, Reviewing, and Changing Your Personal Information
Users can request to review, update and/or change personal information publicized in the Site at any time by sending an email to [email protected] specifying the page url where changes are needed. You should promptly update your personal information if it changes, becomes inaccurate, or any other concerns arise. We may retain some information from closed accounts, deleted records or collected data, so that we can comply with law, prevent fraud, assist with investigations, resolve disputes, analyze, or troubleshoot programs, enforce our Terms of Use, or take other actions permitted by law. Likewise, if your account, membership, or personal record is terminated, suspended, deactivated or deleted, we may maintain some information to prevent re-registration, re-posting or duplication in the future.
8 – Third-Parties
Our Site may contain links to other third-party websites. We are not responsible for the privacy practices or the content of these third-party sites.
9 – Security
We store and process your information on our servers located in the United States. We maintain and follow the technical, physical, and administrative security measures through our servers providers to protect the security of our databases containing any of your personal information against loss, misuse, unauthorized access, disclosure, or alteration at most. However, at this time we do not have an SSL installed in our Site, and when payment is processed or any transaction with critical information (like for e.g., your credit card number, complete name and last name, ID number, address of residency), we use third party solutions to handle this kind of transaction and add a layer of security to your data. We do not collect that information in our databases. We may use Paypal or SquareUp, to proccess your payment online. Those providers do have security layers and robust measure in place – like firewalls, data encryption, physical access controls to their data centers and information access authorization controls. It is your responsibility to always make sure that your personal information is accurate and that your password(s) and account registration information with them are secure and not shared with other third-parties.
10 – Children's Privacy
The Site is a general audience site and it is not intended for children under the age of 13 without consent from a parent or legal guardian.. We do not knowingly collect personal information via our websites, applications, services, or tools from users in this age group.
The Site does not entice (by the prospect of a prize, a special game, or other activity) any person to divulge more information than is needed to participate in any given activity.
11 – Notification Regarding Updates
From time to time, we may update this Privacy Policy. You agree that we may notify you about these changes by placing a notice on the Site. You should check the Site and this page frequently for updates.
12 – Contact Us
If you have any questions about this Private Policy, you may email us at [email protected]